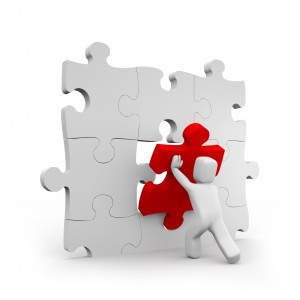 Putting the pieces together for business and individuals
Workplace effectiveness involves strong leadership, employee engagement, a learning culture and practical human resources processes. How well does your organization manage these key areas?  Cherylann Occhipinti Campbell brings over twenty-five years of experience delivering results and is the lead advisor at Austin, Texas – based C2 HRSolutions LLC. When she works with your organization, she creates an environment where employees can learn, contribute and build relationships AND she provides practical HR solutions to help you address and prevent your toughest employee situations.
Management Consulting & Coaching … approach real-life situations with results driven theories and learning concepts; for new supervisors, organizational design, and leadership challenges; and, for individuals: purposeful career and resume advice.
Learning & Development … create an active, fun and practical learning environment where participants are engaged and focused.
Human Resources Processes… support and design systems for policy manuals, handbooks, new hire processes, employee relations, HR assessments, talent acquisition, performance management, terminations, investigations and compliance.
Facilitation … make it easy for participants to bring out their best ideas and creativity during problem solving, team building, decision making meetings, focus groups, employee engagement and process improvement. 
Conflict avoidance and navigation … determine common sources of conflict and essential resources to manage it during 1:1 coaching, mediations, and training programs.
Get started today and address those nagging strategic "people" issues. You already know the investment of time and resources will move your business, clients and employees to a higher level of performance and engagement.
Contact Cherylann Occhipinti Campbell at C2 HRSolutions LLC
(512) 517-7589 or cherylann@c2hrsolutions.com