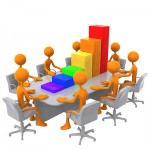 Processes & Products:  Start-up Services, Handbooks; Unemployment case management; Job Descriptions; Employee Relations & Termination advice; Hiring & Interviewing support; On-Boarding for new employees; Organizational Design; Performance Management; Investigations; Federal Contractor compliance; Management Coaching.
Training workshops and individualized coaching available on the following topics:
HR 101 for Non-HR Professionals
Principles of Leadership Development
Preventing Harassment in the Workplace
Interviewing and Selecting for the Right Fit
Managing Performance: Set expectations, coach & give feedback, terminate 
Communication Skills, Giving and Receiving Feedback
Transition to Management and Supervision
Resolving Conflict
Train-the-Trainer
Customer Service for the Front-Line Worker
Building Trust & Improving Individual Effectiveness
Effective Resumes & Job Searches (for career & job changes)
…and more, customized designs to meet you and your organization's unique needs.
Contact Cherylann for quotes and detailed information. Call (512) 517-7589 or email cherylann@c2hrsolutions.com.